Our Team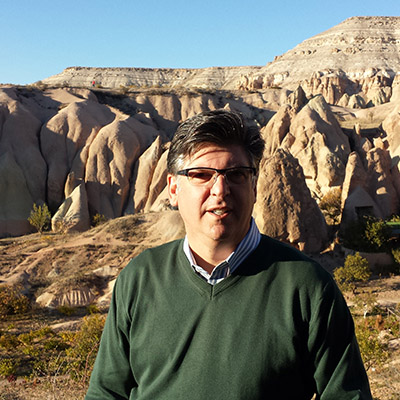 Jim Friedlander
,
President
, oversees all aspects of the company's operations. His over 30 years of global business experience as an international banker and management consultant have been vital to Arrangements Abroad's growing diversity of clients and programs. A graduate of Philips Exeter Academy, Wesleyan University, and Columbia Business School, Jim travels frequently to explore new cultural opportunities, and serves on the Emeritus Council of The Educational Travel Conference and the US Advisory Board of the Taj Hotel Group.
Favorite Destinations: Havana, Paris, and Suasi, Peru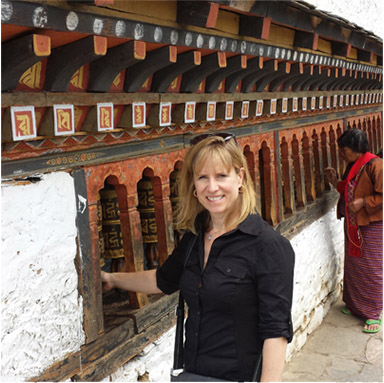 Elizabeth Irwin
,
Secretary and General Counsel
, is a member of the International Foundation of Business and Professional Women (BPW International) and a representative on the United Nations Economic and Social Council. Liz traces her interest in travel to childhood years spent in Brussels. As a medieval studies major at Wesleyan University, she spent her junior year in Paris. While attending Cardozo School of Law, she interned at a Japanese law firm in Tokyo and, as a practicing attorney, served as a New Jersey Assistant Prosecutor. She is an accomplished printmaker, avid gardener, and certified yoga therapist.
Favorite Destinations: San Cassiano (Italy), Paro (Bhutan), Istanbul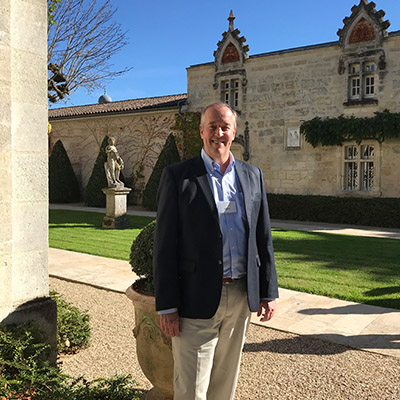 Jay Hunt
,
Chief Operating Officer
, joined Arrangements Abroad after 31 years in international sales and marketing with General Motors. He spent more than two decades working for GM overseas in Shanghai, Tokyo, Hong Kong, Singapore, Dubai, and other international cities. A graduate of Phillips Exeter Academy, Amherst College, and Harvard Business School, Jay is also an amateur geologist who loves history, archaeology, and museums of all kinds.
Favorite Destinations: Deserts of the UAE, mountains of Oman, highlands of Bali, anywhere in Ireland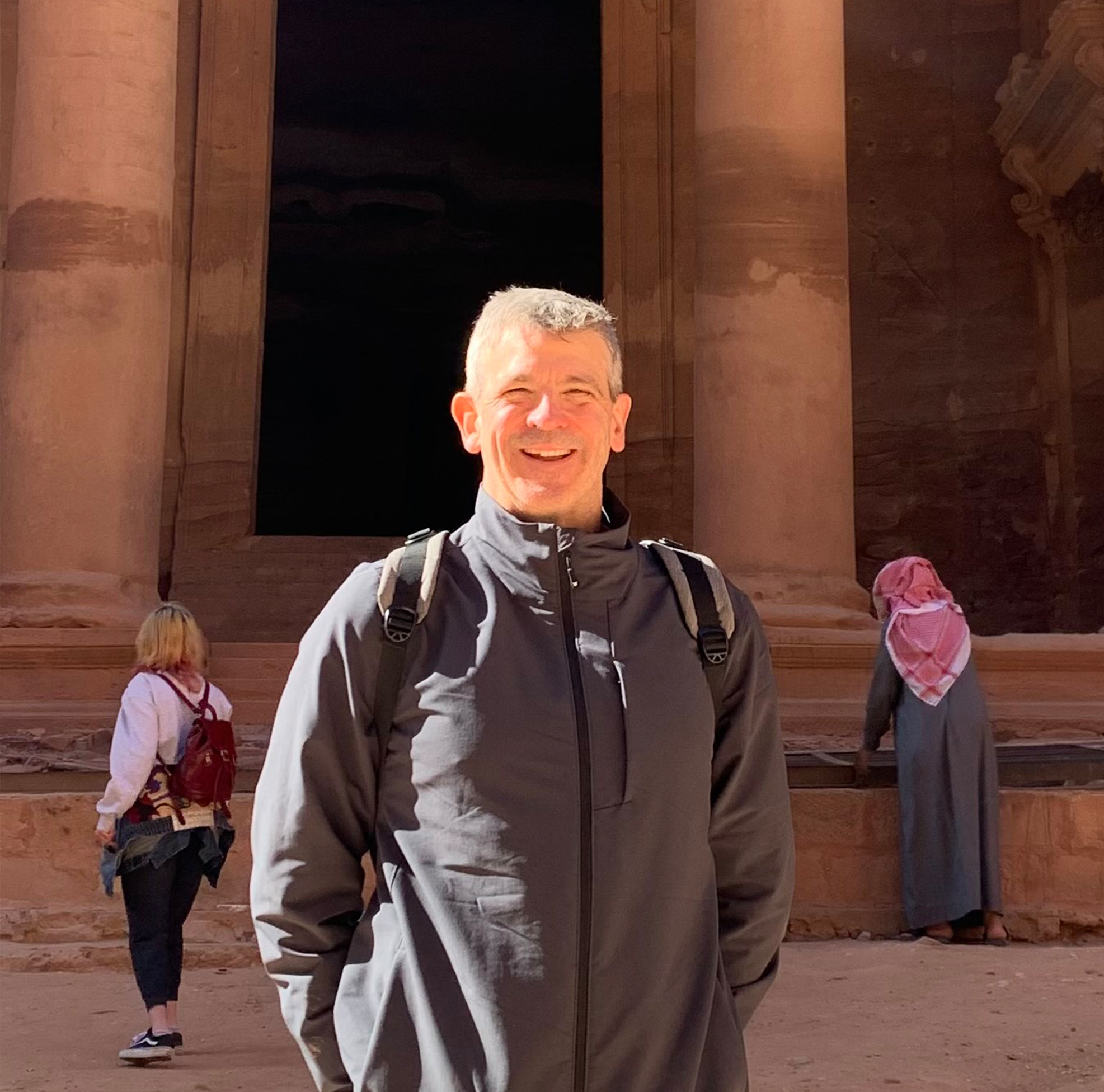 James Cox
,
Vice President of Finance
, has more than 20 years of experience as a financial professional. Born and raised in New York City, he received his B.A. in Economics from Fairfield University and his M.B.A. in Finance from NYU. His work has taken him far afield: he helped launch Metro newspapers in several major cities across the U.S. While living in Europe for a decade, he made history by contributing to the launch of the first private TV stations in the former Eastern bloc. In his leisure travels, he's explored every continent except Antarctica (and there's still time). He now makes his home in Westchester County, New York with his wife and two daughters.
Favorite Destinations: Peru, Tanzania, Nepal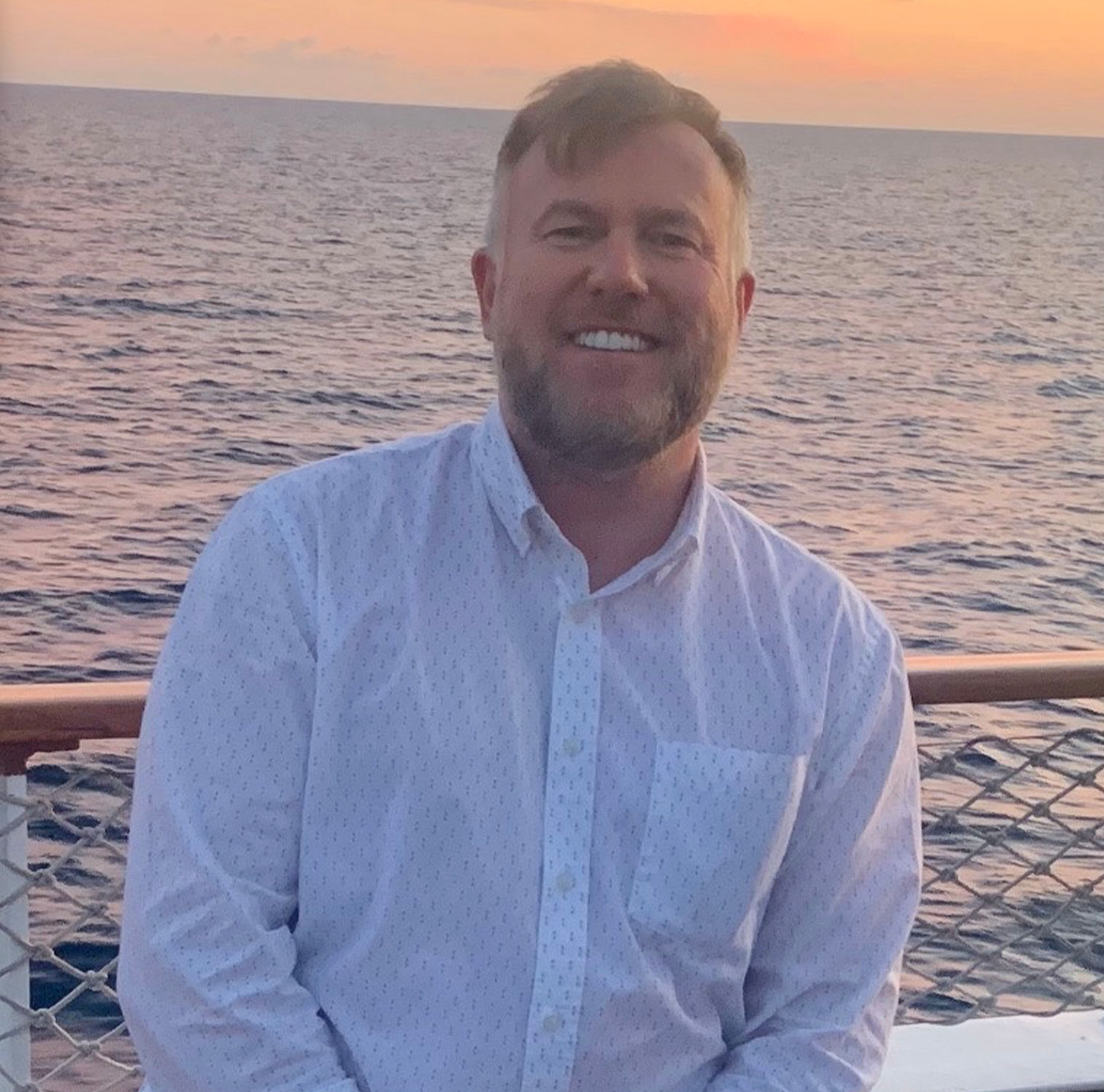 Greg Fraher
,
Vice President, Sales
, developed a passion for the travel industry after a six-week tour of Europe nearly 30 years ago. Since then, appointments in sales, marketing, operations, and senior-level management for some of the industry's most respected tour operators and specialty cruise lines have resulted in great career satisfaction and a continued wanderlust. With nearly 50 countries on all seven continents under his belt, Greg's "bucket list" of places to explore remains lengthy nevertheless. When not planning his next adventure, he enjoys photography, good food and wine, shared experiences with friends and family, and discovering all of the great things New York City has to offer.
Favorite Destinations: New Zealand, Antarctica, Chile, Alaska, Turks & Caicos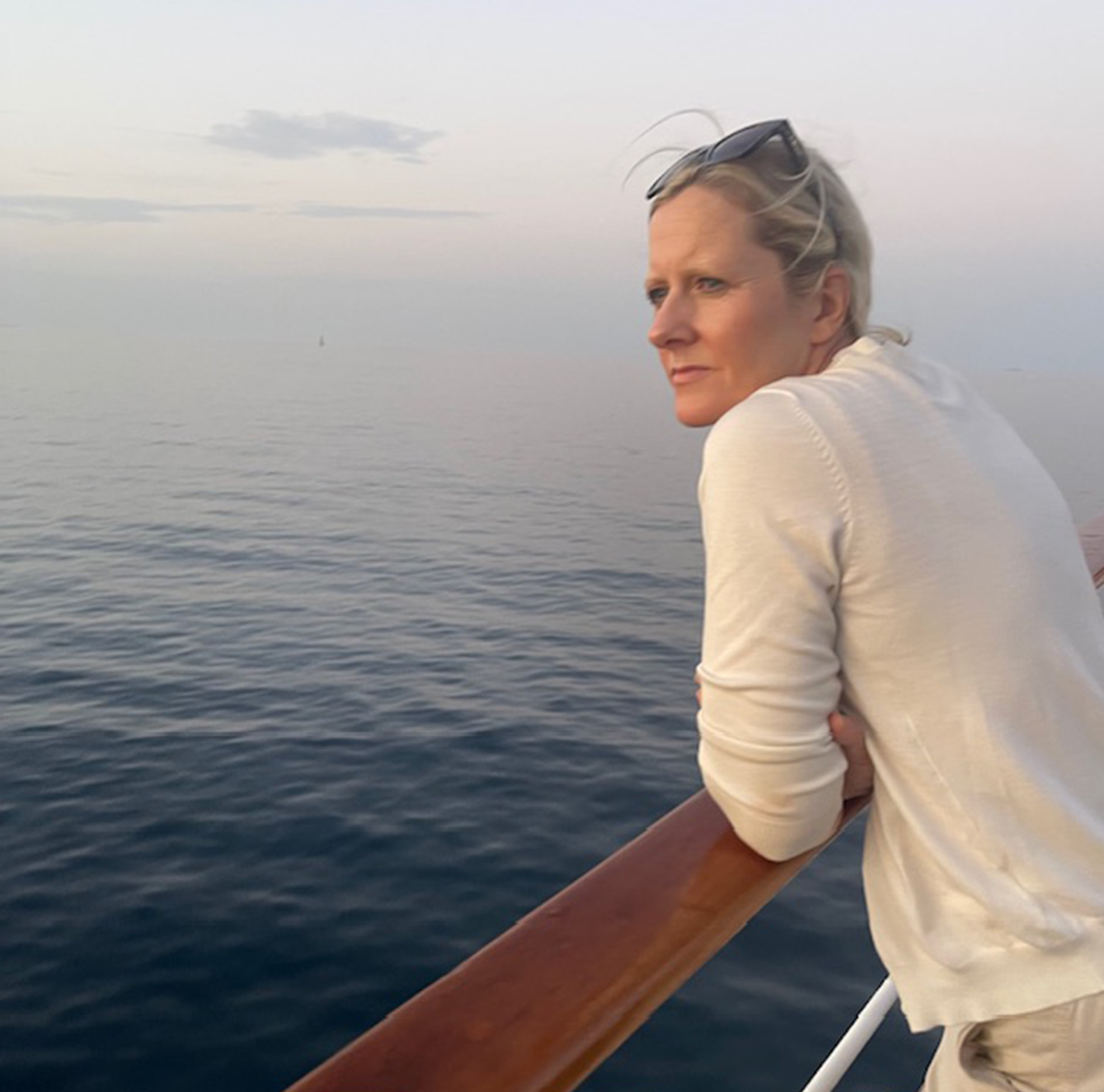 Kate Beveridge
,
Director of Sales
, was born and bred in the idyllic Welsh countryside, yet always yearned for a big-city life: "For as long as I can remember, I wanted to come to New York," she says. After earning a bachelor's degree in International Business Management with Travel and Tourism, Kate worked various jobs in hospitality and event planning until she finally landed a plum post at the Manhattan office of the British Tourist Authority, her most recent employer before joining AAA. Proud mother to a "beautiful daughter," Amy, Kate is an avid British rugby and soccer fan who also enjoys tennis, hiking, and painting in acrylics. She's traveled to many destinations, but her favorite place is still Freshwater West Beach in Pembrokeshire, her hometown.
Favorite Destinations: Australia, France, Pembrokeshire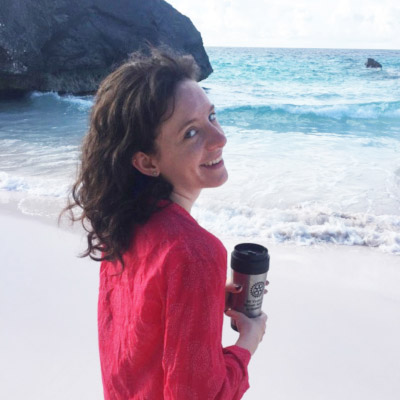 Katie Willingham
,
Sponsor Relations Manager
, grew up in Nyack, New York. After many years in the Midwest, she has returned to the New York area and is now based in Brooklyn. She holds a BA from Macalester College where she got her travel start leading campus tours. Wherever she goes, whether it's a modern art museum in Dusseldorf or an ancient temple in Cambodia, she likes to dig into history and read every available sign. Outside Arrangements Abroad, Katie is a poet, letterpress enthusiast, and dedicated library patron. She earned her MFA in poetry from the University of Michigan and is the author of the collection of poems Unlikely Designs (University of Chicago Press).
Favorite Destinations: Bermuda, Venice, anywhere with a waterfall!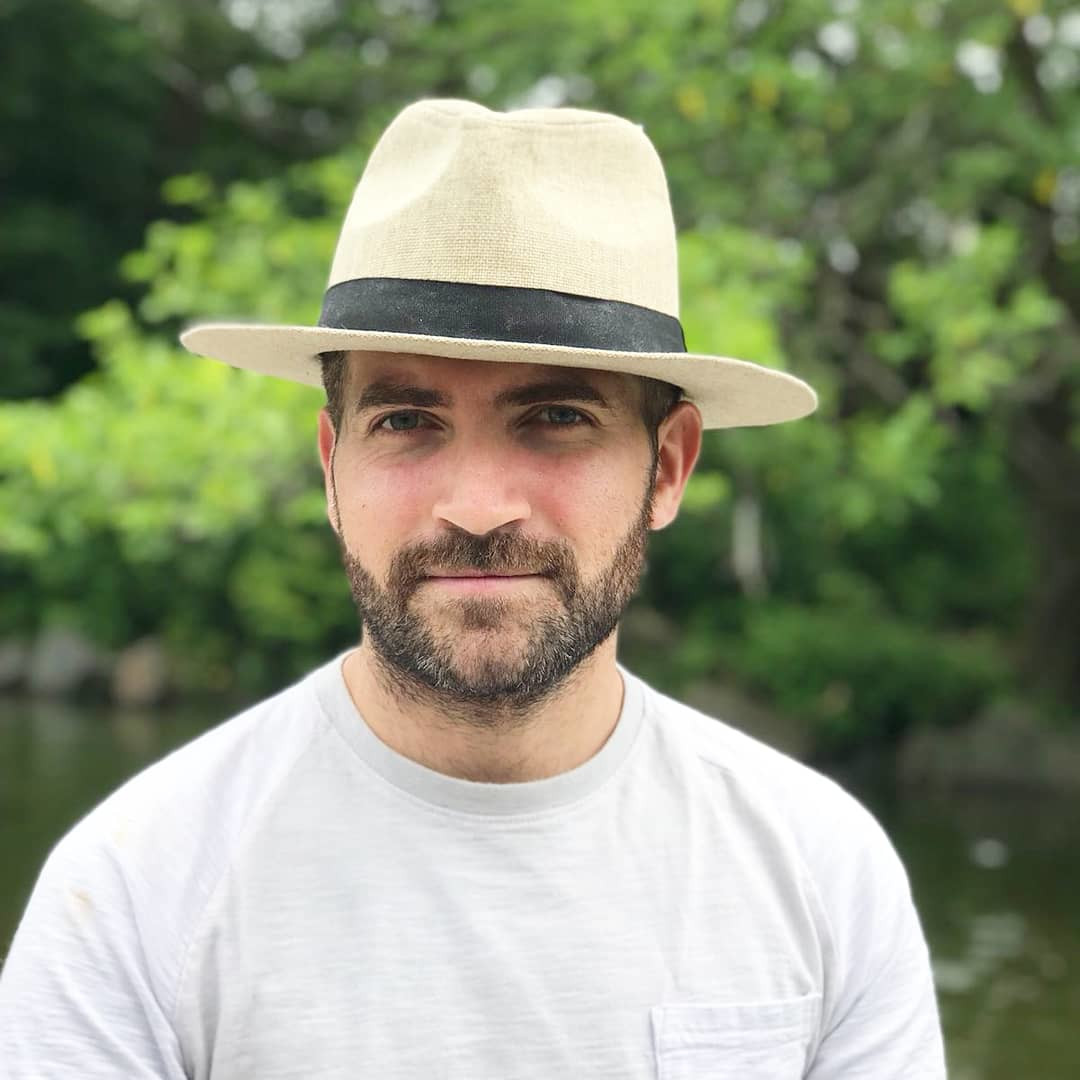 Shuki Hasson
,
Vice President, Operations & Tour Development
, has a diverse background in experiential and exclusive travel. Born and raised atop Mount Carmel in Northern Israel, he spent his early career as Head of the Foreign Relations Office for the IDF J1. Shuki relocated to NY in 2011 to work for El Al Airlines, and following a 7 years career in various media relations and customer service positions with the airline, he transitioned to developing and managing large scale events production and bespoke corporate retreats. Outside of work he enjoys architecture, interior design and baking, and has traveled to over 40 countries in pursuit of cultural enrichment, food and design-forward properties. Shuki holds a Bachelors of Science in International Business and Marketing Design through the CUNYBA program at Baruch College, and is fluent in Arabic, Hebrew and English.
Favorite Destinations: Japan, Iceland, Singapore, Maldives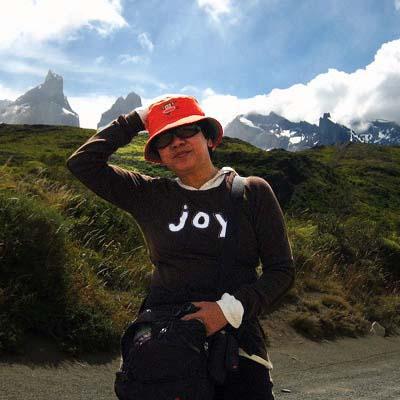 Teresa Gibbons
,
Senior Director, Development & Tour Operations
, grew up in the Philippines, where she first saw the world through the art and illustrations of Hergé and the adventures of his iconic character, Tintin.  After attending the University of the Philippines with a degree in art history, she worked with an educational luxury cruise company first as a copywriter, later as part of the field staff, and most recently in operations and product development.  Her extensive travels as a tour director and independent traveler have taken her to Asia, Central and South America, Europe, the Mediterranean, Antarctica, and Africa.
Favorite Destinations: Weather opposites: Antarctica and the Atacama Desert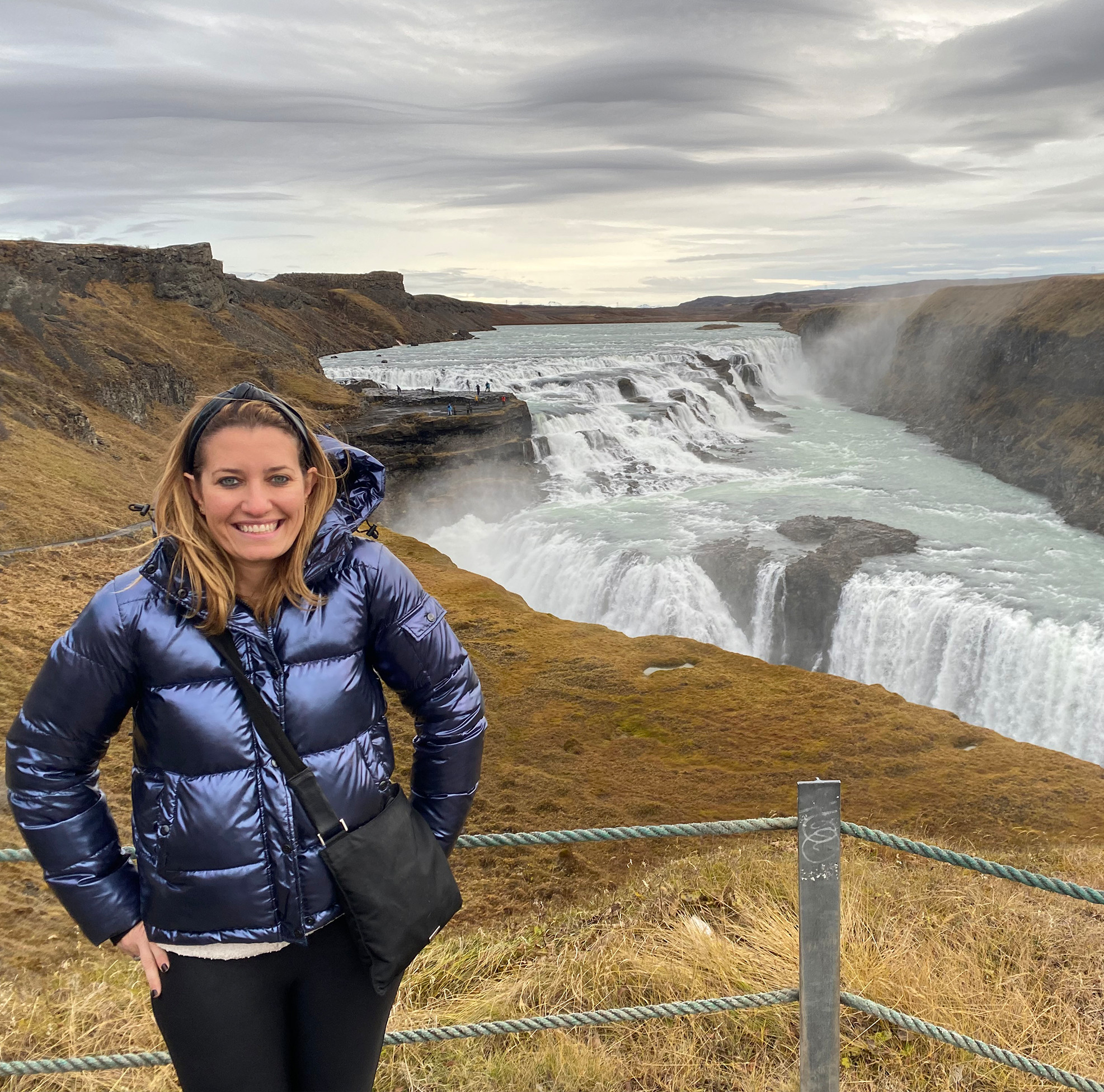 Haley Goldsmith
,
Director, Tour Operations & Contracting
, grew up on Long Island, where annual Caribbean vacations with her family failed to inoculate her against the travel bug. During high school and college, she studied in Spain, graduating from Indiana University with a major in communications and a minor in tourism. After various positions developing travel programs to Africa, Europe, Israel, and elsewhere, Haley moved to Miami to take a job with Celebrity Cruise Lines. But as much as she loved the Florida sun and surf, homesickness eventually pulled her back to New York. When Haley's not traveling, she enjoys cooking, meditating, going to Broadway shows, and spending time with friends and family.
Favorite Destinations: Israel, Morocco, Barcelona, London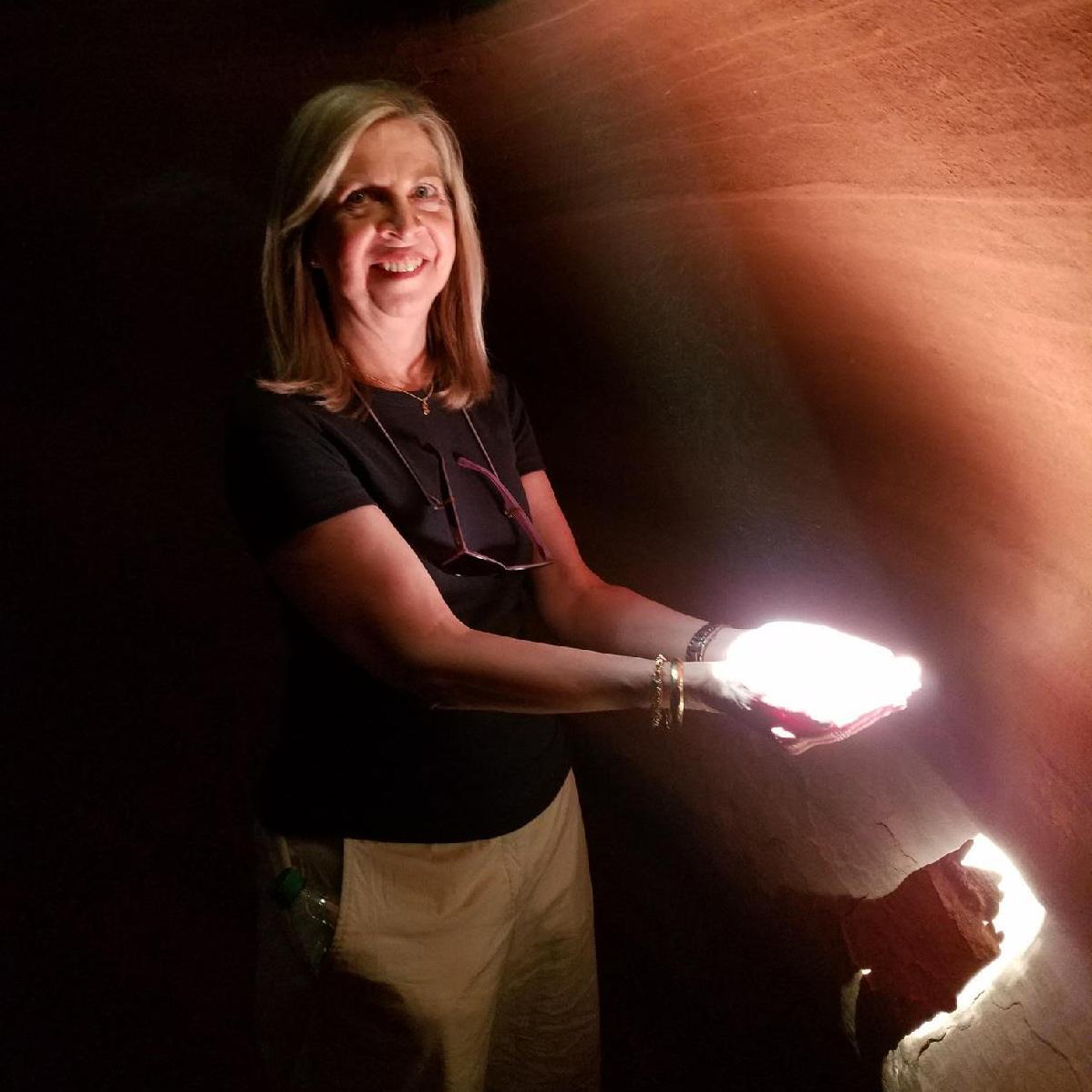 Ruthie Jenkins
,
Director, Tour Development
, is a 30-year veteran of the travel industry who spent two years in the Caribbean and has never visited a place she doesn't like. "There's always something fabulous to see or do in every destination," says the Boston native and animal lover. When she's not attending plays and Broadway musicals, Ruthie can be found cooking, dining out, or rooting for the Red Sox and Patriots – despite the disapproval of her neighbors and colleagues.
Favorite Destinations: England, France, Costa Rica, "and the places I haven't been yet"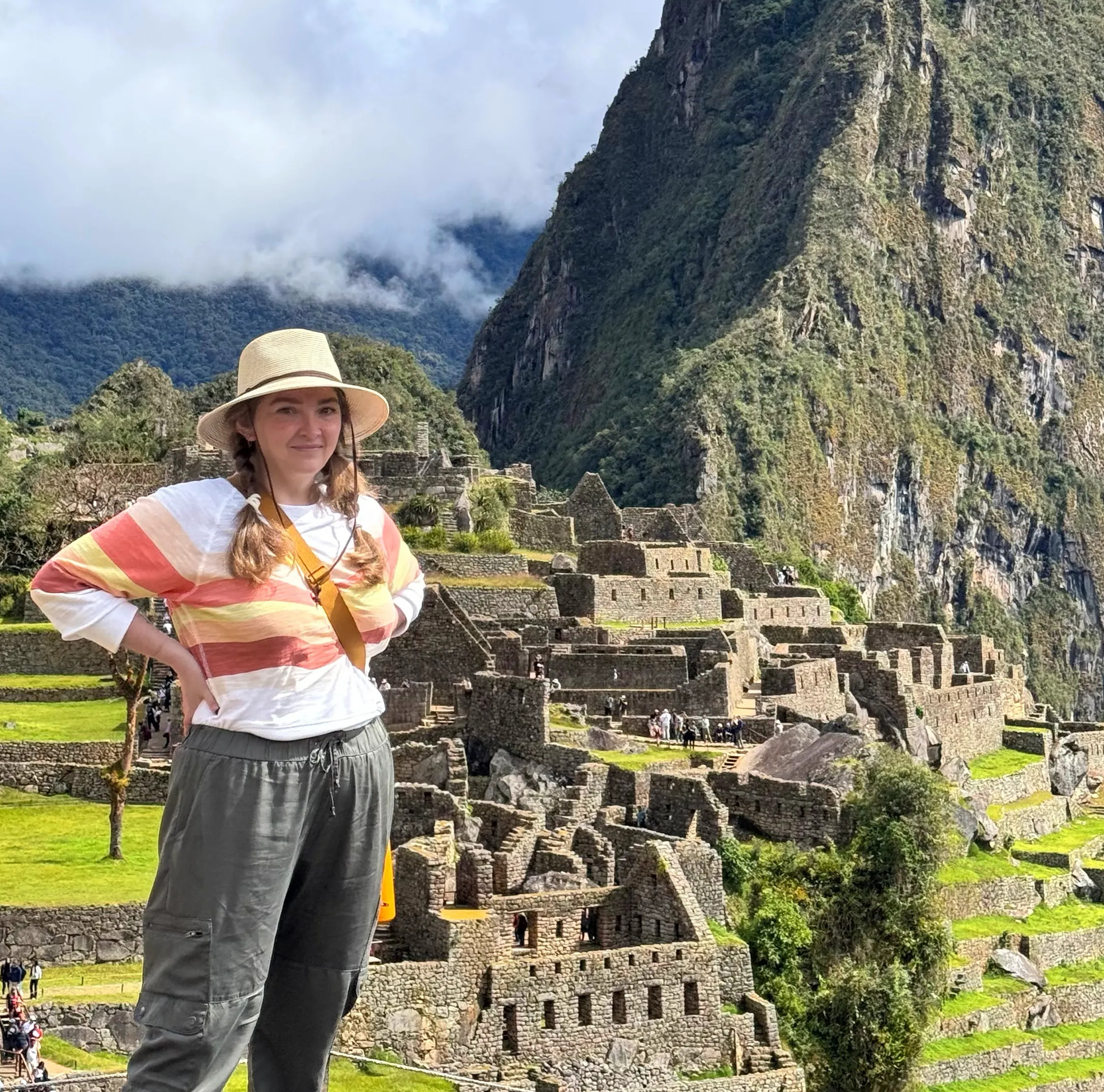 Jimena Gereda
,
Manager of Operations and Development
, is a native of El Paso, Texas, who developed an early passion for travel and cultural exploration. With a Swedish-Scottish-Mexican-Guatemalan heritage, Jimena was surrounded by a vibrant mix of cultures growing up. She studied classics and archaeology as an undergrad in Rome, where her love of travel deepened. Jimena has helped build travel startups in Austin, Bogotá, Guatemala, and New York. She brings her diverse background and experiences to her role at Arrangements Abroad. Outside of work, you can find Jimena cooking, frequenting farmers markets, practicing archery, playing board games, and spending time with her dog Alfie.
Favorite Destinations: Kyoto, Japan; Lake Atitlan, Guatemala; Aswan, Egypt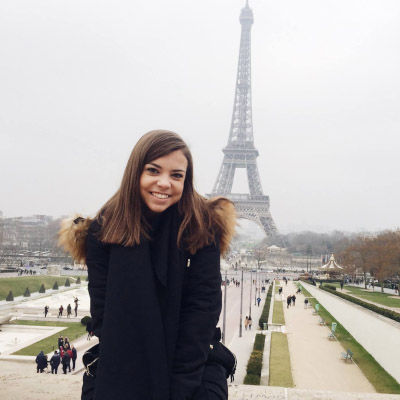 Alexandra Ingram
,
Manager, Tour Operations
, is a native of our nation's capital. A global citizen from a young age, she explored Europe and Ecuador in her youth. Those early glimpses into intriguing cultures sparked a lifelong mission. She holds a B.A. in International Affairs from Lafayette College in Easton, Pennsylvania, studying abroad in Rome, Paris, London, and Berlin; and she landed a job right out of school in the educational and cultural exchange field. When she's not globetrotting or working in the Arrangements Abroad office, you might find her whipping up international dishes in the kitchen or asking to pet someone's dog.
Favorite Destinations: Rome, London, Istanbul, and the Greek Islands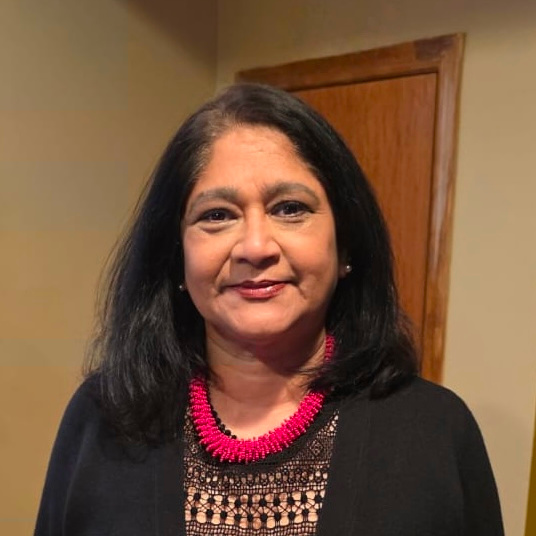 Suman Shetty
,
Tour Operations Associate
, joins the Arrangements Abroad team after an already prolific career in the travel industry spanning more than 40 years. At 21, she began her career as a travel agent in Bangalore, India, where she got to escort groups to Far East Asia. Born and raised in India, she moved to America after getting married and starting her family. She has found working in New York City for 30 years to be a true highlight. Of course, while travel is a major passion for Suman, she also thoroughly enjoys the hustle and bustle of New York. When Suman is not traveling, she enjoys cooking and watching sports with her family, mainly cricket, tennis, and NBA basketball (Go Warriors!)
Favorite Destinations: Alaska, South Africa, Greece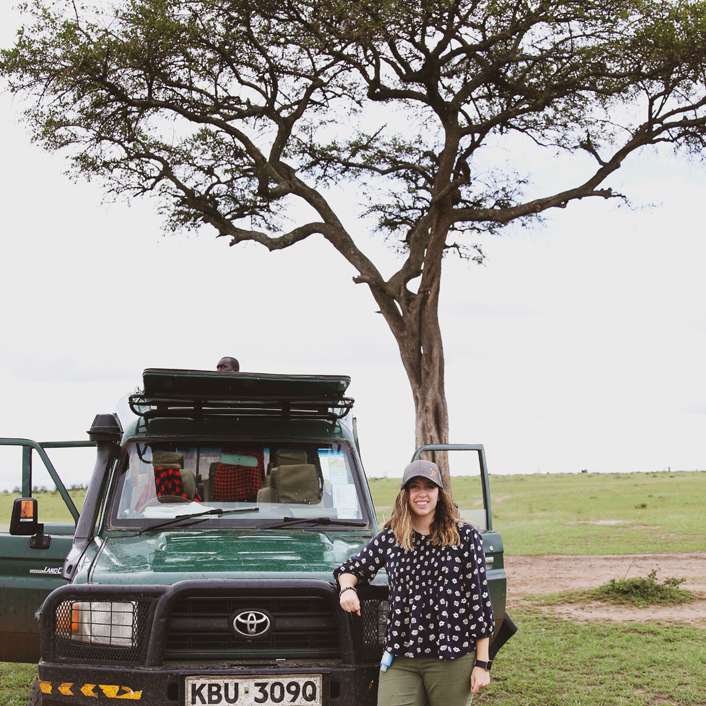 Meagan Payne
,
Project Manager Associate
, comes to us from Salt Lake City, Utah. She discovered a passion for travel during a study abroad program in Europe while pursuing her undergraduate degree at Brigham Young University. In 2019, a life-changing visit to Kenya confirmed that she wanted to make a career out of helping others experience the joys of travel. She is now completing a Master's program in Travel and Tourism Management at NYU. In her free time, you can find Meagan sharpening up her skills on the tennis court or diving into a good book, whether it's a travelogue or a classic novel.
Favorite Destinations: Kitale, Kenya; Florence, Italy; London, England
Meg Orr
,
Operations Administrative Coordinator
, hails from La'ie on Oahu's North Shore. Surrounded by Hawaii's vibrant fusion of cultures and languages, she grew up with a deep respect for cultures and a longing to experience more of the world. During undergrad, Meg assisted with a six-week, eight-country study-abroad trip across Europe, cementing her interest in cultural and educational travel. She holds both a B.A. and an M.A. in Art History, with an emphasis in museum studies and research on global modern and contemporary art, from Brigham Young University and Oklahoma State University, respectively. She has been to 18 countries thus far and brings professional experience at art museums and galleries to her role at AA. Outside of travel, Meg can be found trying new recipes, visiting museums, enjoying sunny days outdoors, and mastering the art of rock climbing.
Favorite Destinations: Florence at sunset and her ancestral city of Edinburgh at sunrise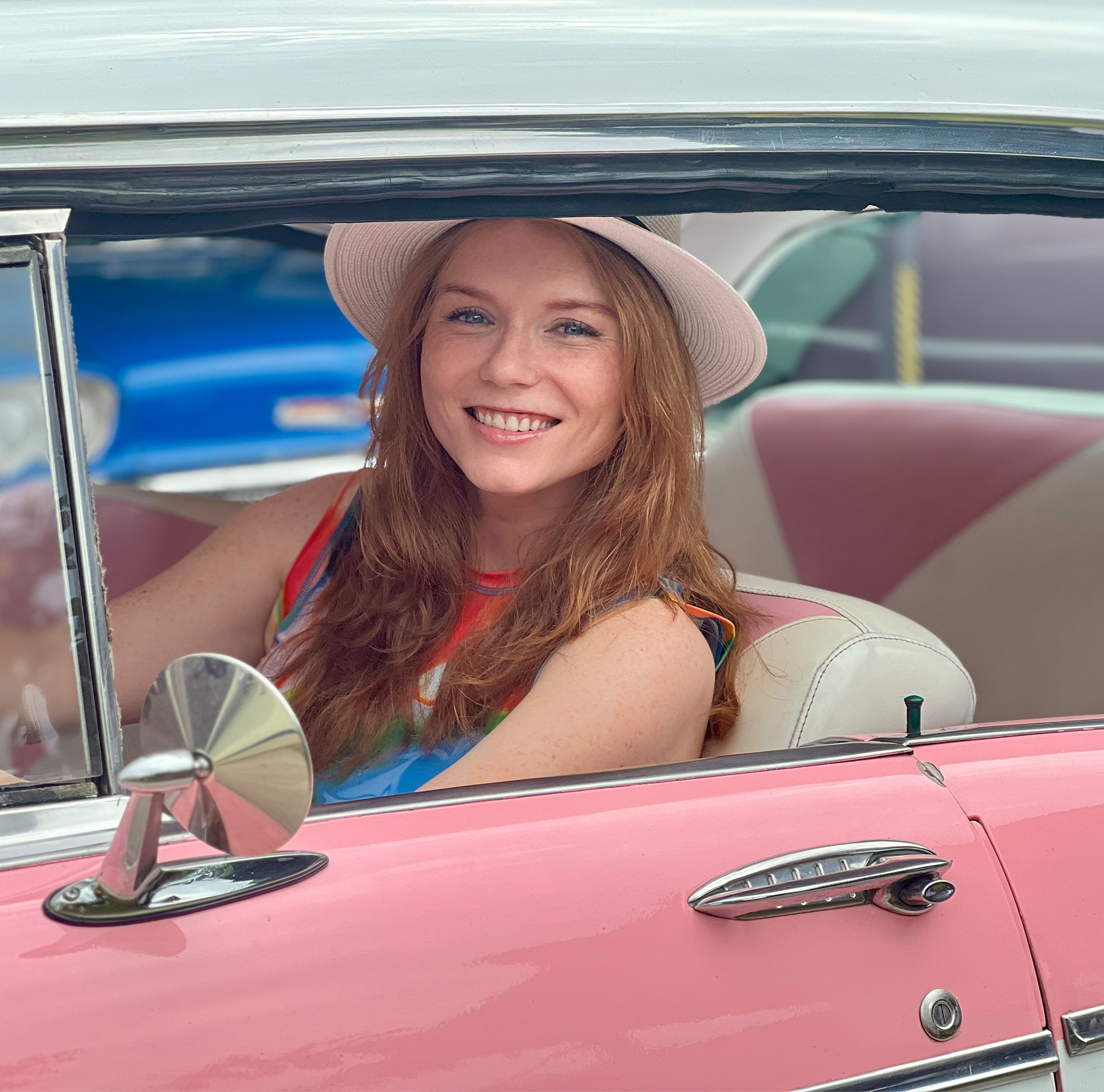 Brynn Hyland
,
Senior Manager, Marketing & Communications
, is a native New Yorker who discovered her love of travel on a trip to Ireland, the country her grandparents emigrated from. After majoring in business and art history at Fairfield University, Brynn worked for several art fairs and galleries before landing her position at Arrangements Abroad. In her spare time, she enjoys reading historical novels, exploring different neighborhoods and new restaurants, and obsessing over her Siberian cat, Miso. Her personal goal is to visit all 50 states by the age of 50, which leaves her with 23 more to go.
Favorite Destinations: New Orleans, Inhotim, Brazil, Heidelberg, Long Beach Island (New Jersey)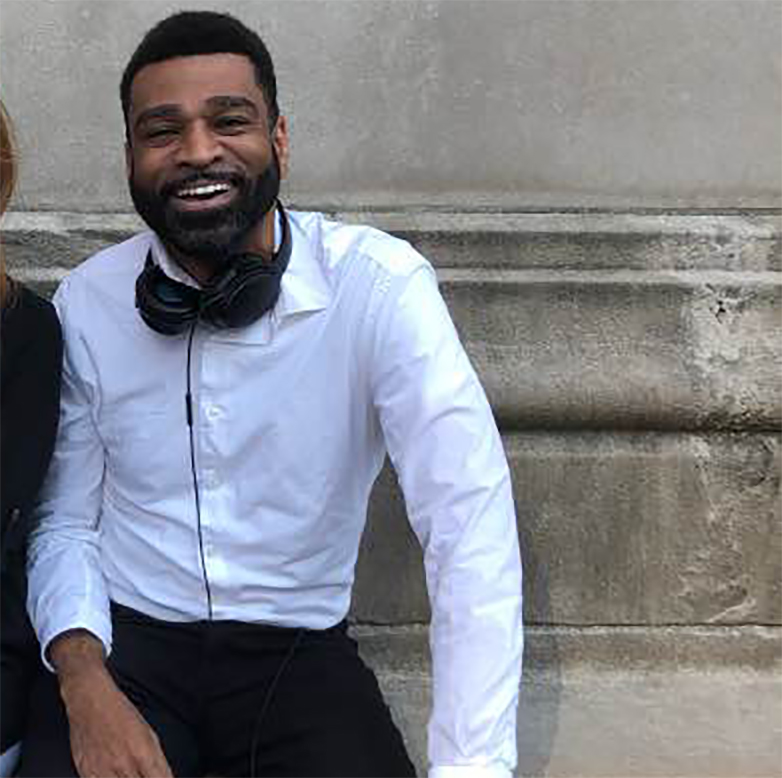 Kevin Wicks
,
Senior Writer, Marketing & Communications
, hails from St. Louis, Missouri and discovered international travel as a pop culture editor at BBC America in New York, flying back and forth to London, interviewing celebrities on the red carpet and covering "Doctor Who." Ironically for an American Studies major from Yale University, his tastes are global: he loves Brazilian music, Pet Shop Boys, Novak Djokovic, Thai cuisine, and the Japanese reality series "Terrace House." His personal goal is to chart his family's history through the countries of West Africa.
Favorite Destinations: Barcelona, Berlin, Tokyo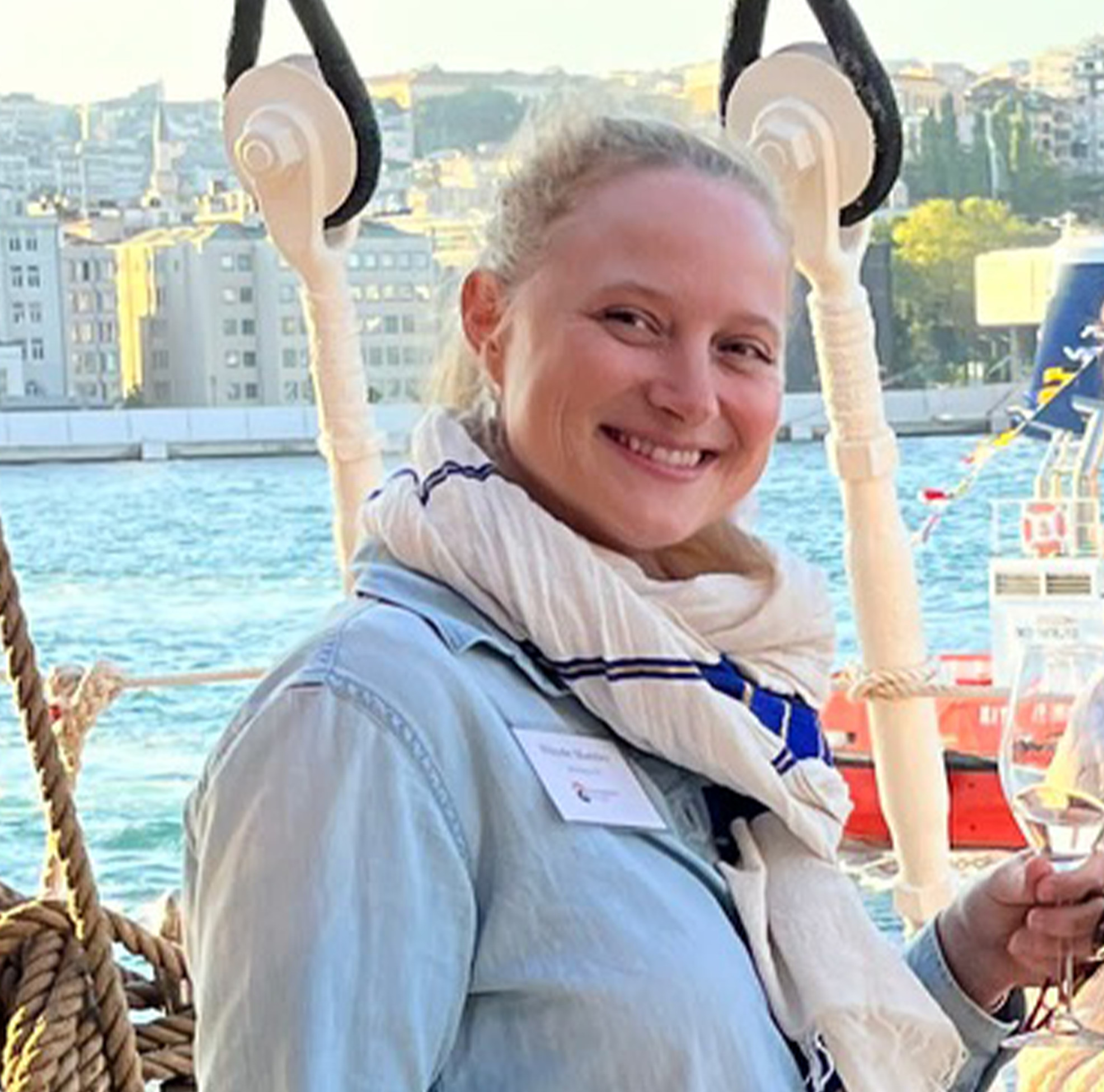 Nicole Markley
,
Project Manager
, has more than 15 years of project management experience. She started in the Operations department designing and executing travel programs and now manages projects and administration for the overall firm. Nicole grew up surrounded by her Swedish heritage in the Midwest. After earning a bachelor's degree in Political Science and Global Studies, she moved to New York to serve with AmeriCorps' City Year New York chapter, followed by six additional years on staff and two years of freelance event production. Nicole and her family live in Brooklyn and are avid do-it-yourselfers. Nicole takes delight in travel, social/ballroom dancing, cooking, and healthy eating.
Favorite Destinations: Chiang Mai (Thailand), Hjo (Sweden), Turtle River Lake (Minnesota)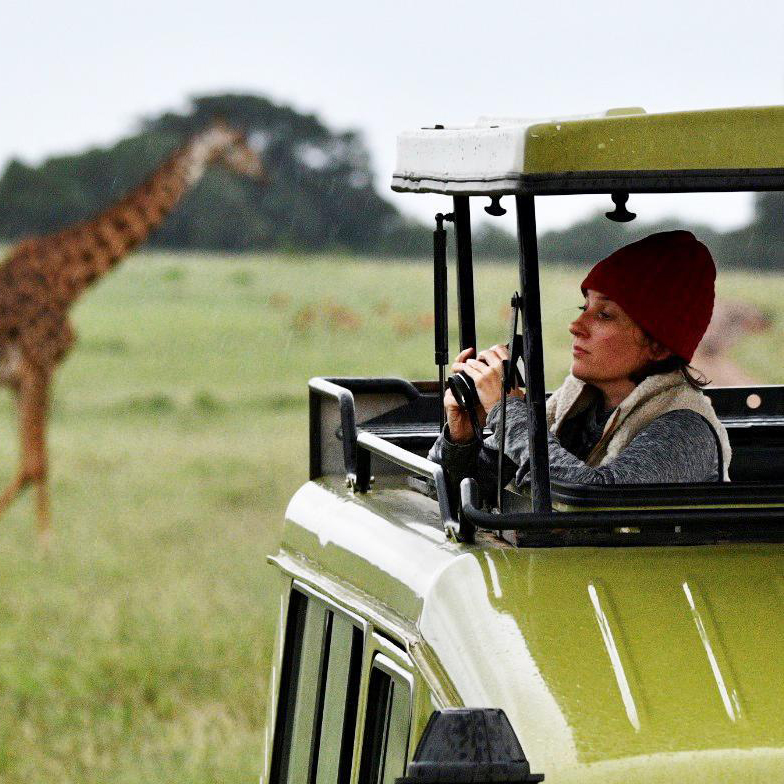 Kate Otter
,
Manager, Client Services
. A native of Bucks County, Pennsylvania, Kate has thrived in the travel industry for 10 years. She studied German at the College of Charleston, South Carolina. After graduation, she lived in Germany for three years. Kate is an avid community volunteer and serves as a member of the New York Junior League. In her free time, you might find her pursuing culinary excellence or elevating her heart race in a spin class.
Favorite Destinations: Berlin, Machu Picchu, Ol Pejeta Conservancy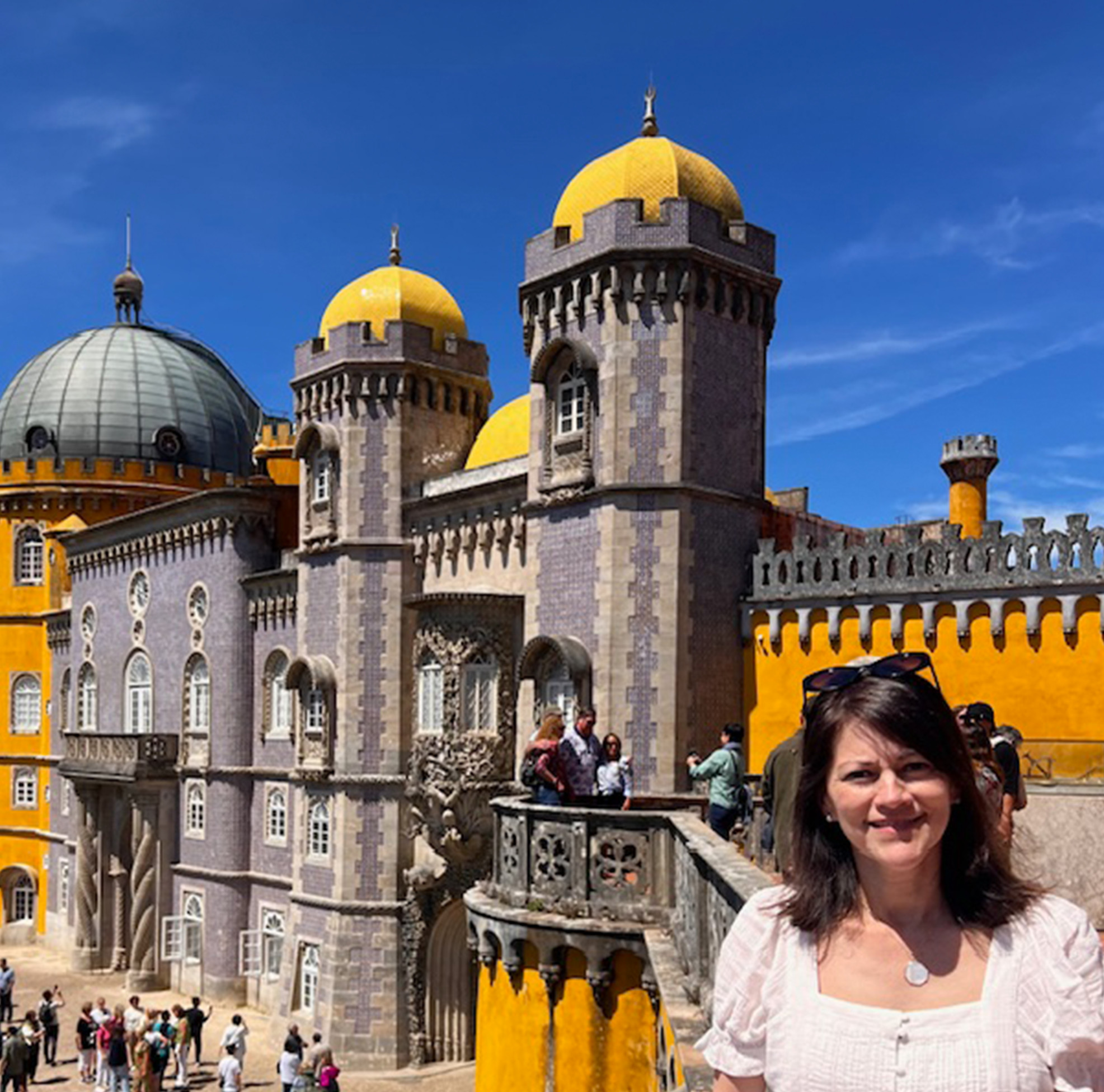 Sue Navarrette
,
Associate, Client Services
, is a native New Yorker who now makes her home in nearby Westchester County. She arrives at Arrangements Abroad with more than a decade of experience in sales and marketing. A family trip to Ecuador at 16 inspired her wanderlust, which was further fueled when she studied abroad in Spain during college. She is fluent in Spanish, and in her free time, you might find her on the road to see a live concert or volunteering at her favorite radio station, New York's WFUV.
Favorite Destinations: Santiago de Compostela, Spain; Dublin, Ireland; Quito, Ecuador; Loire Valley, France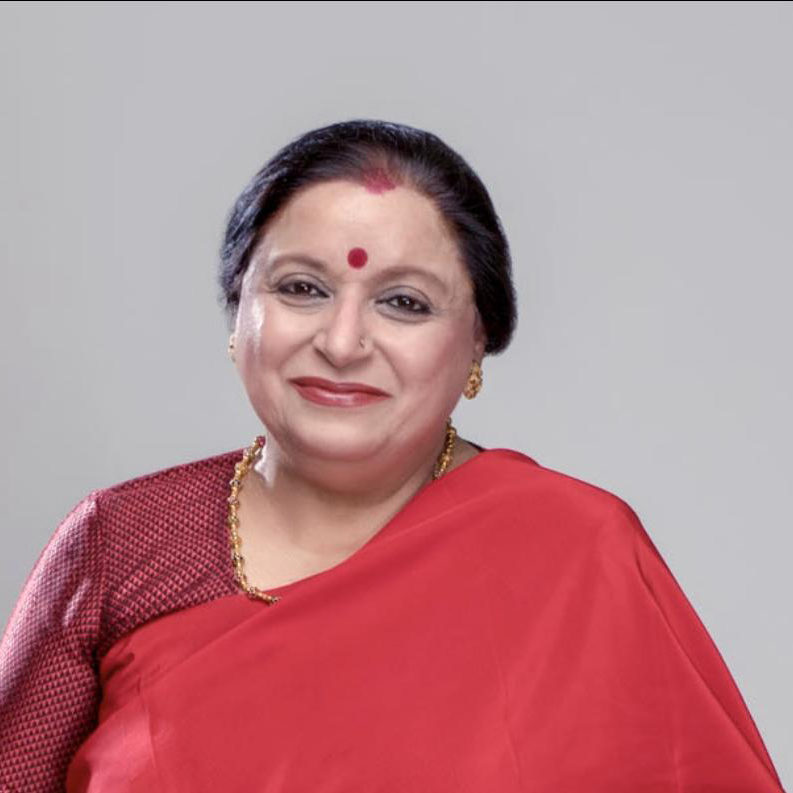 Ritu Saigal
,
Associate, Client Services
. Born in Kanpur, a city in the northern Indian state of Uttar Pradesh, Ritu comes to Arrangements Abroad with more than 30 years of experience in travel and hospitality. Throughout her career, she has mastered product conceptualization, planning, and customer service. She lives by the ethos, "There are no substitutes for hard work, honesty, and a focus on the goal all the time." In her off hours, Ritu enjoys dance and music, reading, and learning about history through biographies and documentaries.
Favorite Destinations: United Kingdom, Italy, Botswana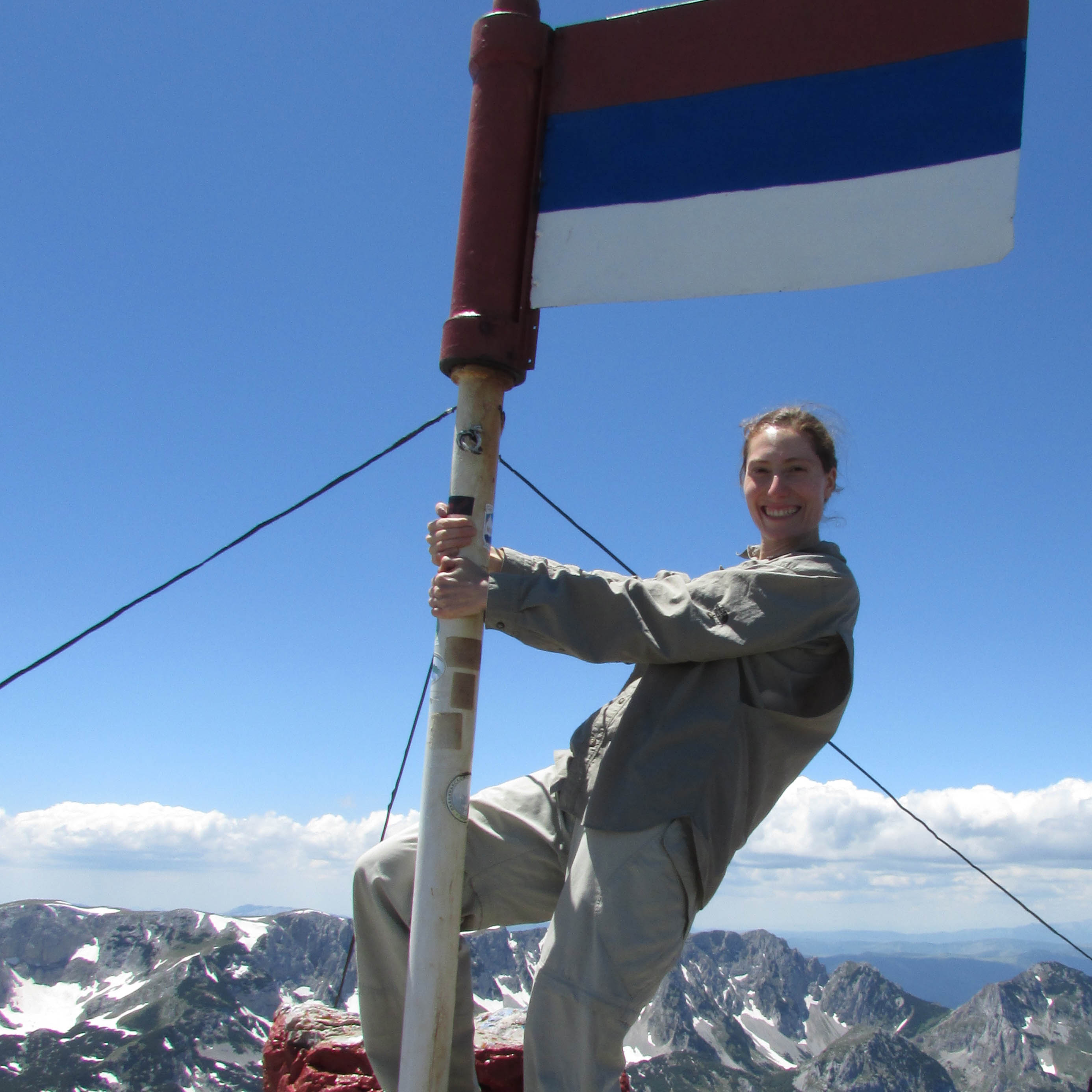 Rebecca Frymer
,
Client Services Associate
, hails from Massachusetts. Her innate curiosity about culture has fueled a profound lifelong love of travel, and her education has taken her far afield: She earned her B.S. in Biology from the University of California-Santa Barbara and a Master's degree in Environmental Management from the University of Queensland in Brisbane, Australia. She has worked as a high school math and science tutor (and her skill in working with teenagers will certainly come in handy as a mom to a growing boy). As a teacher and practitioner of yoga and pilates, she is passionate about wellness and movement, which has also driven her to pursue more active travel opportunities, such as hiking and scuba diving. She has developed many deep friendships through her globetrotting; she has been invited to a wedding on every inhabited continent. In New York, she enjoys exploring Central Park and savoring the city's world-class theater and cuisine.
Favorite Destinations: Kenya, Spain, Australia, and Argentina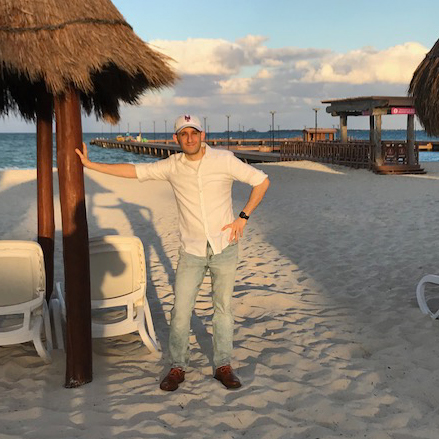 Benny Di Chiara
,
Client Services Associate
, grew up just outside New York City in Westchester County. As he explored the Big Apple throughout his youth, his encounters with people from around the globe sparked a passion for travel and experiencing different cultures. Benny is equally ardent about ancient history and spends much of his free time at The Met marveling at antiquities from Greece, Rome, Egypt, and the Middle East. With more than 10 years of experience in tech and social media marketing, Benny brings a wealth of knowledge to his current role.
Favorite Destinations: Southern California, Israel, Italy, and Mexico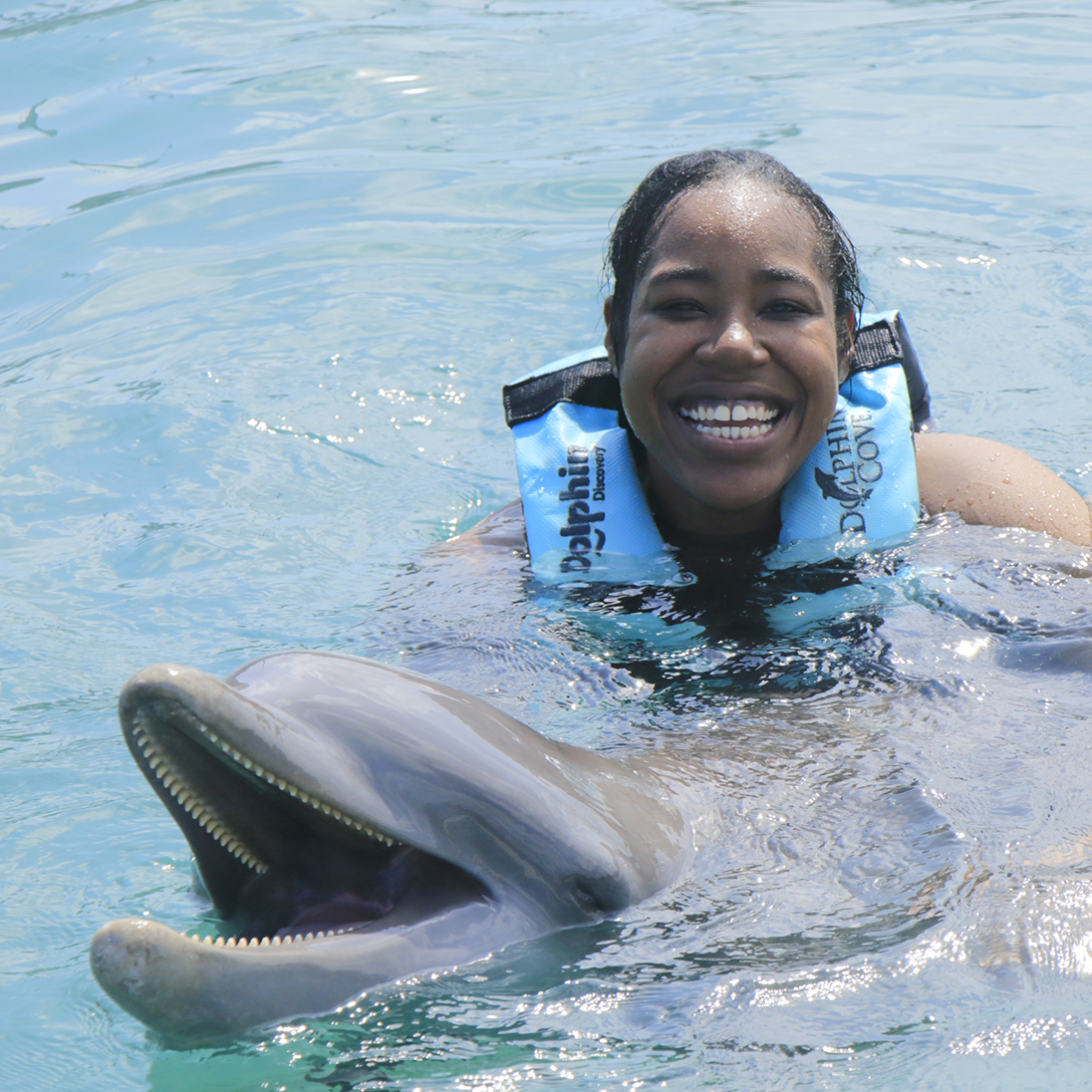 Jodi-Ann Robinson
,
Client Services Associate
, was born in New York City and raised in Kingston, Jamaica, and Toronto. This multi-talented cultural enthusiast is a graduate of the University of Toronto with a double major in Psychology and Public Health. In her free time, she's an avid gamer, anime and manga lover, and sports aficionado (Go Lakers, Yankees, Giants, and Barca!). She's also deeply passionate about the Classics: She's a huge Greek mythology nerd, has read multiple translations of both The Iliad and The Odyssey, and is fluent in Latin. At home, she's a caretaker of two adorable baby kittens and might add some puppies to the mix.
Favorite Destinations: Trinidad, the Dominican Republic, Mexico, Argentina, and Brazil. South Africa, Greece, and Japan are high on her bucket list.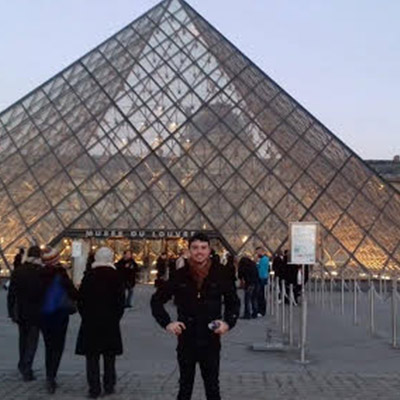 Ethan Long
,
Sales Outreach Associate
, was raised in sunny South Florida and earned a BA in history from Florida Atlantic University in Boca Raton. He went on to teach English at a high school in Paris, where he spent his free time following in the footsteps of Hemingway through the historic hilltop neighborhood of Montmartre. "Every day there was like a festival, with vendors and performers," Ethan says. Nowadays he spends his spare time inventing dishes that fuse the Latin American recipes he learned growing up in Miami with the fiery phos and curries of Southeast Asia, his dream destination.
Favorite Destinations: Brussels, Berlin & Paris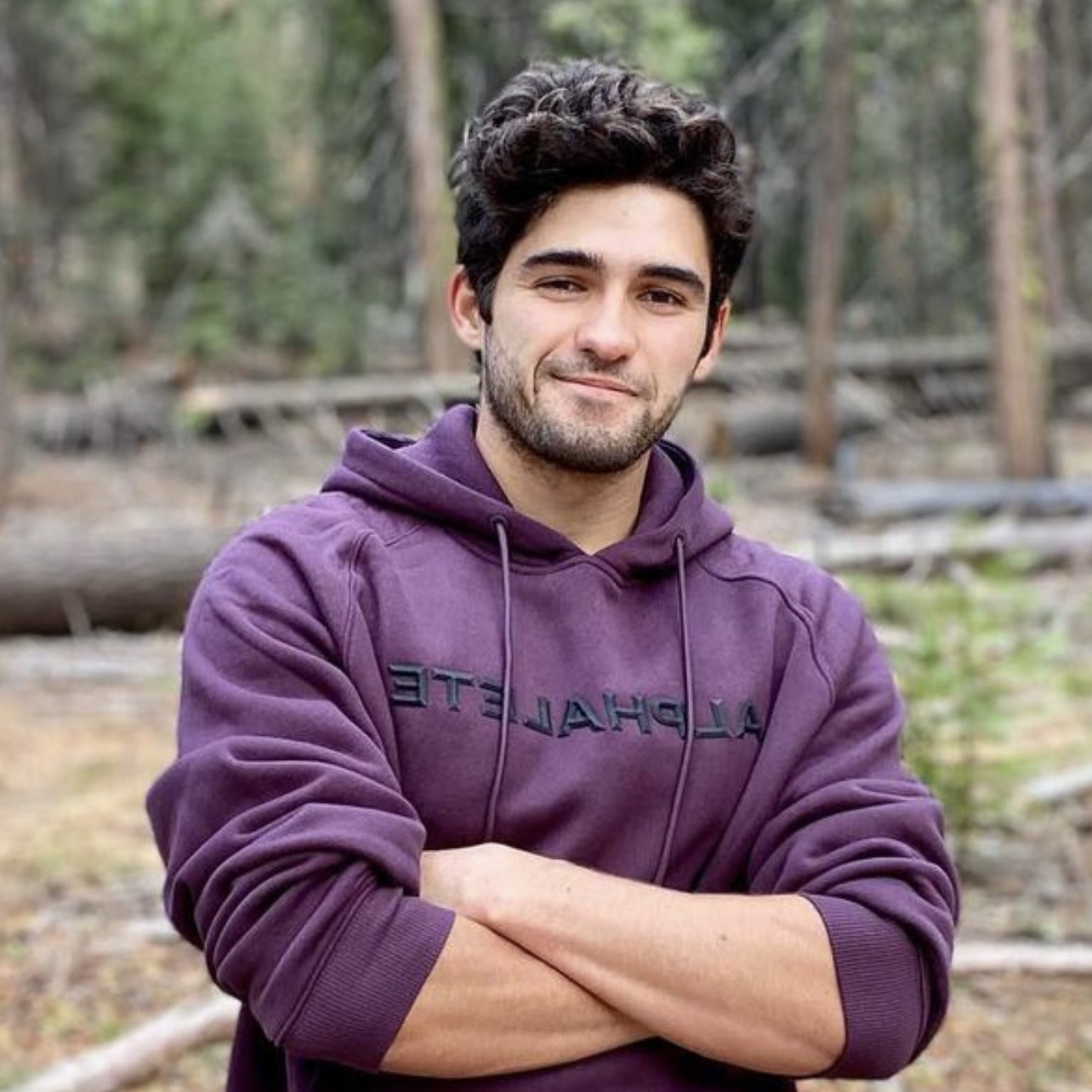 Sean Marlowe
,
Client Services Administrator
, grew up in Long Beach, California, and graduated from California State University, Long Beach with a degree in Human Development. He made the move to New York for a pivot into the travel industry, inspired by family trips throughout his life. Outside of work, he is a passionate outdoorsman, powerlifter, and bodybuilder.
Favorite Destinations: Zion; Cabo San Lucas, Mexico; Costa Rica; Yosemite National Park, California
Traveling with You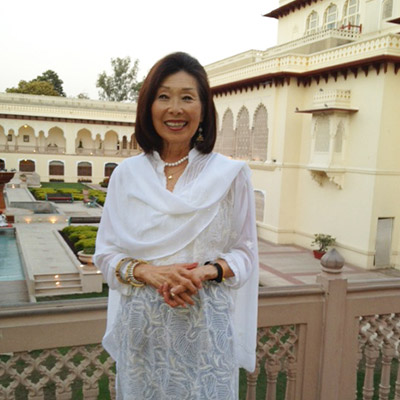 Christine Pagnani
,
Executive Tour Director
, was born and raised on the island of Oahu, Hawaii. Before coming to Arrangements Abroad she worked for Pan American World Airways for three decades, first as an on-campus recruiter at the University of Hawaii, then as a Japanese-speaking flight attendant, and finally in sales and marketing. She leads at least eight AAA trips every year, specializing in India and other Asian destinations as well as Russia. When not on the road, Christine divides her time between homes in Hawaii and Connecticut. Her attention to detail and endearing personality have earned her the highest accolades.
Favorite Destinations: Japan for the aesthetics, India for the contrasts, Cuba for the art and architecture, Italy for the food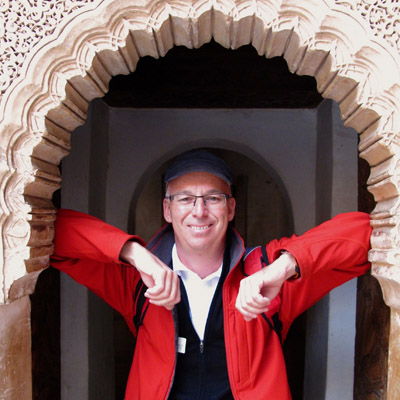 Brian Goyette
,
Executive Tour Director
, has visited over 75 countries and all seven continents. An experienced sommelier and student of art and design, Brian especially loves exploring the connections between gastronomy and culture. He received his culinary education at the hands of some of California's greatest chefs and wine experts, including Jeremiah Tower, former chef at Chez Panisse, Tavern on the Green, and Stars and Barbara Tropp, who has been called "the Julia Child of Chinese cuisine.
Favorite Destinations: Mali, Andalusia, Greece, and Istanbul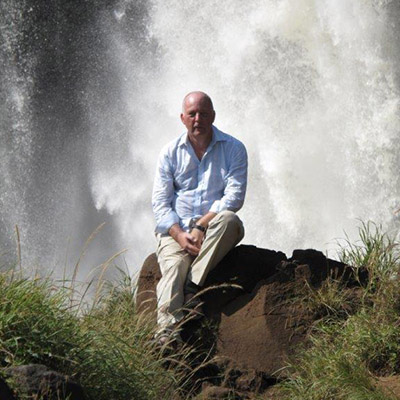 Clive Porter
,
Tour Director
, began traveling on graduating from Oxford, while he decided what to do when he grew up. That was in 1977 and he is still traveling. Sydney and Venice vie for his favorite city though he has no intention of living anywhere but his leafy suburb in Sheffield in the north of England
Favorite Destinations: Macchu Pichu, Easter Island, Petra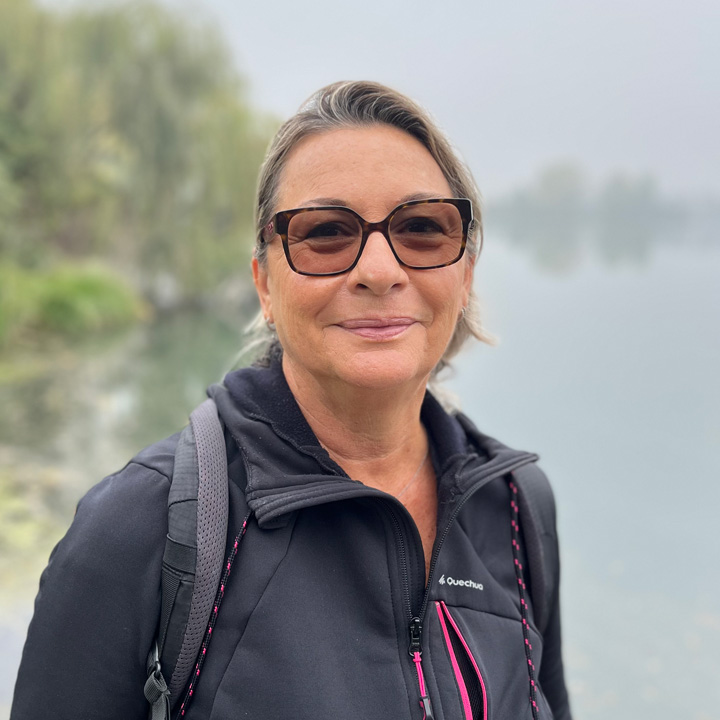 Claudia Cumbo
,
Tour Director
, has led programs for Arrangements Abroad since 2006. Born in Milan, Italy, she now resides near Venice after many years living in the Caribbean. A certified nutritionist and life coach with a natural empathy for people, she is also self-described "foodie" who cherishes her family and books as well as traveling the world. Besides English and her native Italian, she is fluent in French and Spanish.
Favorite Destinations: Caribbean, South America, and minor cities in Italy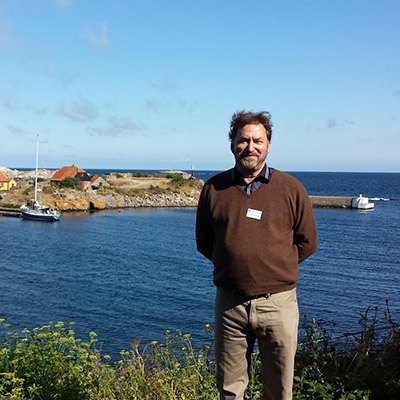 Richard Barcham
,
Tour Director
, has led more than 150 travel programs to foreign destinations. He has helped blaze trails in countries once unfamiliar to most American travelers, including Cuba, Estonia, Romania, Syria, and Tunisia. Richard has worked in several travel positions over a 24-year span, along with lengthy spells as a field archaeologist and a lecture agent. A native of the English seaport of Plymouth, Richard was educated at Cambridge University and Durham University, from which he has degrees in history and archaeology.
Favorite Destinations: Devon, the Hudson Valley, Nova Scotia and the Shetland Islands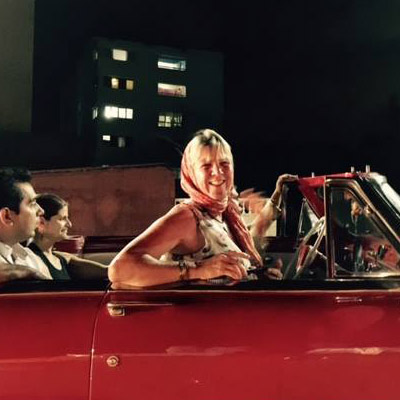 Lynda Murphy
,
Tour Director
, is a Jersey Shore native whose curiosity and love of the outdoors inspired a two-decade career in travel that has taken her to all seven continents while playing nearly every possible industry role: air and logistics coordinator; new destinations scout; onboard services manager; operations and programs manager; cruise and tour director; and marketing and social media expert. Lynda has led ocean and river expeditions to such remote places as Southeast Asia, Australia, Japan, Papua New Guinea, and the Arctic, as well as land-based cultural adventures to Cuba, Zimbabwe, Zambia, Madagascar, the Seychelles, Cape Verde, and more.
Favorite Destinations: Botswana, Antarctica, New Zealand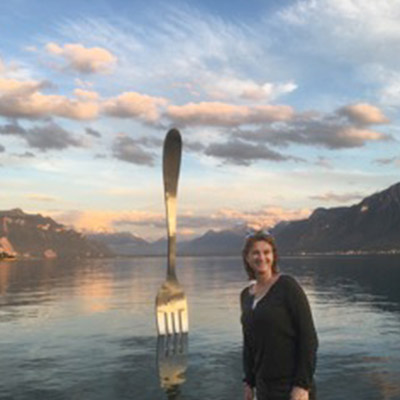 Antonella Miro
,
Tour Director
, was born and raised in Belgium. A longtime resident of London, she speaks four languages (French, Italian, Spanish, and English) and is deeply involved in all aspects of philanthropy. Antonella travels often to Italy, where she has family, and Colombia, where she founded an educational program in Bogotá and participates in various humanitarian projects. She serves on the board of trustees for a British-based charity and is also quite knowledgeable about antiques, having worked at Sotheby's for 14 years.
Favorite Destinations: South America, Middle East, Italy, Spain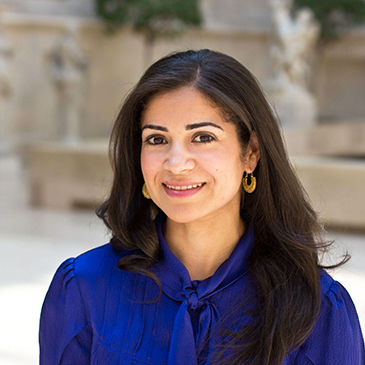 Madeline Diaz, III
,
Tour Director
, has over 15 years of experience in museum education and has worked at The Metropolitan Museum of Art and Cloisters, the Frick Collection, the Cooper-Hewitt Smithsonian Design Museum. When she is not traveling with Arrangements Abroad or for fun, she is working on education programs for the Smithsonian and a number of French cultural institutions including the Grand Palais, the Maison Européenne de la Photographie and the Museum of Jewish Art and Culture. She is an adjunct professor on museum education at the University of Versailles. She has traveled extensively through Spain, Italy and France and has a passion for art, history, languages and flamenco. Madeline holds a BA from Brown University and an MA from Columbia University.
Favorite Destinations: Mexico, Italy, Spain, Greece and anywhere I have never been.